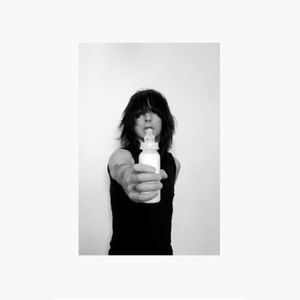 Emmanuel Hubaut is a french singer and musician who has recorded a dozen albums and who has performed the world over with his differents bands (Les Tétines Noires, LTNO, Dead Sexy, EHB). Post-Punk, Batcave, Industrial, Electro, Experimental Noise … a diverse range of approaches to music, born out of an open attitude to unlikely and unclassifiable experimentations.
He collaborated with many other artists among who are performer, architect, writer …as such as Orlan, Made In Eric, Maurice G Dantec, Dider Fiuzza Faustino, David Michael Clarke (Post Gods), Karine Bonneval,…
He recently release an album and perform with a new project called Pest Modern in collaboration with his Dad the visual artist/sound poet Joël Hubaut.